our story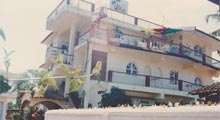 Established in 1995, this home grown labour of love, Cap's Corner, was initially meant to be a retirement abode, which somehow intrigued vacationers & passers-by on the lookout for that affordable, homely setup. Curiosity got the better of them & left them overwhelmed as we: Capy, Carmen & Clayton made them feel at home with true Goan hospitality.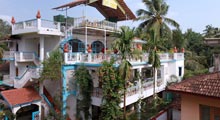 Soon began a stream of steady guests & today, Cap's Corner has become akin to a home away from home for people across the globe. We attribute it to our warm and friendly nature, treating everyone like family.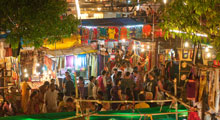 Cap's Corner boasts of a central location, nestled along the famous Calangute-Baga road , Goa's most happening and lively street. Pick from an array of restaurants, nightclubs, pubs, shops etc. to suit your requirement. Whether you enjoy hitting the party circuit, scouting for interesting souvenirs or lazing on the beach - everything is a stroll away.
the staff
We are incomplete without our crew, who form the backbone of our vitality & success. Right from our kitchen to room service, our staff has been trained to cater to your needs & go out of their way to make sure you're pretty much Goan by the end of your stay.
gorgeous goa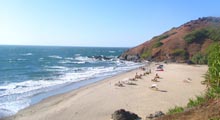 Goa is the sunshine and vacation state of India. Every year, thousands of people travel from within the Indian sub-continent and beyond to bask in the serenity and peaceful calm of Goa and relax on the beaches, often considered to be some of the best in the world. And while Goa is known as a vacation state, traditional Goan hospitality and arts are another big lure.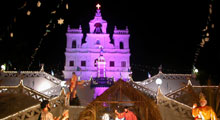 Goan culture
The Goan people are fun loving and this is evident in the culture of the state. Football and music are deeply entrenched in Goan culture along with a rich variety of food influenced by the various worldly cultures prevalent in Goa. While the Catholic population is a majority, Goa is religiously neutral and celebrates most religious occasions. Click here to view the festive calendar.
Speak easy
Get a head start with our local language, Konkani.
Hello – " hello "
How are you? – " tu koshe asa? (female) to koso asa? (male) "
I'm fine – " hau borre ( female ) / borro (male) assa "
How much is this? - " yeka kitle? "
No thank you – " Naka, Deu bore koru "
Did you know?
" Goa is India's richest state with a GDP per capita two and a half times that of the country as a whole. "
" The Portuguese overseas territory of Portuguese India existed for about 450 years until it was annexed by India in 1961. "
" The month of May is the hottest, seeing day temperatures of over 35 °C (95 °F) coupled with high humidity. "
" Football is widely popular in Goa, particularly around Margao where the main football stadium, located at the Fatorda, Margao. "
" According to the 2011 census, Goa has a literacy rate of 87% with 90% of males and 84% of females being literate. "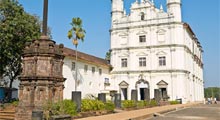 Portuguese influence
The Portuguese overseas territory of Portuguese India existed for about 450 years until it was annexed by India in 1961. The Portuguese influence is widely evident across Goa through the historic churches, culture and food.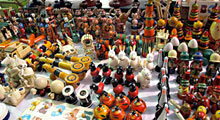 Arts in Goa
Goa does not lag behind as far as arts and crafts are concerned and has turned out a good competitor in this creative field just like any other art enriched state of India. They make excellent souvenirs for tourists. Goan handicrafts include Creative Pottery, Shell Work, Furniture, Brass Work, Bamboo Work and Papier-Mache.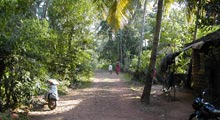 Village life
Goa's village life takes you to the rural settings of Goa and allows you to experience a unique insight into how the villagers live.